Posted on 11th October, 2019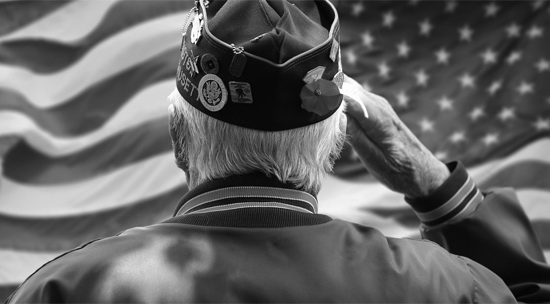 According to the U.S. Environmental Protection Agency and the Department of Health and Human Services, there is no safe level of exposure to asbestos. Inhalation of airborne small fiber-like particles is detrimental to human health, already being demonstrated that all forms of asbestos are carcinogenic to humans.
Many veterans who served at any time during the 20th century found out after 20-40 years that they suffer from severe asbestos-related diseases due to inhalation or ingestion of asbestos fibers.
Many veterans do not always fully understand the difference between being entitled and eligible for benefits. Although you, as a veteran, are probably aware that you are entitled to many benefits, eligibility refers to special compensation and healthcare benefits being available to veterans, if they meet the criteria required for that benefit. If you did active duty in any branch of the military and had any occupational duties where you may have been subject to asbestos exposure and later diagnosed with an asbestos-related disease such as mesothelioma or lung cancer, you may be eligible receive compensation benefits from the VA.
There are three main criteria to prove eligibility for VA disability benefits:
Service proof
Disability proof
Causation proof
Am I Eligible for VA Disability Compensation?
First and foremost, it is worthy of note that the VA claim, regardless of its type and purpose, must not be filed for exposure to asbestos per se, as such requests will not be processed by the VA since it is not considered an eligible reason. Therefore, the claim must state a disease, condition or disability, which occurred due to asbestos exposure during military service as a consideration for financial compensation. Proof usually comes from a physician's diagnosis and is backed up by medical evidence such as records, X-rays, and biopsies that clearly explain and support their claim of disability.
Veterans must make the case that active-duty exposure was likely the cause of the asbestos-related disease. That's not always easy for service members who left the military a long time ago and worked at other civilian jobs where asbestos exposure could also have occurred. To prove military asbestos exposure for a Department of Veterans Affairs claim, veterans must show that at least 50 percent of the exposure to asbestos occurred while in the military, otherwise, the VA will assume the disease was caused by an exposure that occurred in civilian life.
In order to obtain VA benefits, veterans must get in contact with the U.S. Department of Veterans Affairs. They will need to fill out a standard form and offer a brief description of the circumstances in which exposure to asbestos occurred during their service in the military. Medical evidence supporting the veteran's diagnosis, such as a pathology report, must also accompany the claim in order for the submission to be taken into consideration. Subsequently, the VA will evaluate the forms and the medical records and decide upon the compensation which shall be offered to the veteran. Reaching a decision might take between 6 and 8 months. Following approval, the veteran will be awarded the type of compensation they applied for in the form of a disability check at the beginning of every month. For assistance in filing for VA Disability Compensations, contact our Asbestos Vets team.
The VA Does Not Consider Any Money You May Be Awarded from a Bankruptcy Trust Fund
Another important aspect regarding the VA claim filing process refers to the widespread misconception that if a veteran has previously filed a claim against an asbestos company or manufacturer they are not eligible for receiving financial compensation from the VA. This, however, is false. In fact, receiving a sum of money from one or multiple asbestos trust funds does not affect a veteran's qualification for additional VA benefits. Consequently, they are permitted to apply for disability compensation or for other types of VA benefits as well.
Because of insufficient proof of a correlation between the actual condition and exposure to asbestos during service, VA claims often get denied. If their submission is rejected by the VA, veterans can appeal the decision within one year by filing a Notice of Disagreement, which can be obtained from the VA as well.
In addition to their VA claims veterans can also file for asbestos trust funds compensation. We can help you get access to compensation through asbestos trust funds and VA benefits as well.