Posted on 6th November, 2019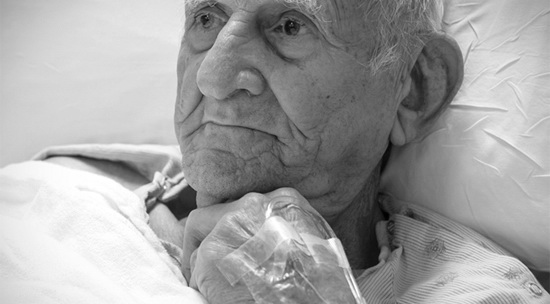 Many asbestos-related conditions get worse over time. Veterans may experience more pain, new symptoms, or find that the existing disability causes other health issues.
An increased disability requires an upward readjustment to the veteran's disability rating, which means an increase in the amount of disability compensation provided.
If you are a veteran receiving disability benefits from the VA, you have the right to request an increased rating if your medical condition causes your health to deteriorate.
You have an absolute right to be rated appropriately for each disabling condition you may have incurred as a consequence of asbestos exposure during your honorable military service. If you feel that your rating is not correct for your condition, and you are confident that you can prove your entitlement to a higher rating, you may also seek an increase. There are two routes you can take depending on which best fits your situation:
File a claim for an increased rating - If it has been more than a year since the VA has granted disability benefits, the veteran can make a standard request for reevaluation, and provide the VA with any additional medical records which support your claim
File an appeal - If it has been less than a year since the VA has granted disability benefits, the request for a new disability rating becomes an appeal of your claim, which is a much more complex process that requires a series of requests for reconsideration.
What Kind of Evidence do I need to Support an Increased Rating Claim?
To file for an increase in your disability rating, you normally go through the same procedure you went through when you initially filed for compensation. There are two key criteria that need to be proven:
Medical evidence that your condition has gotten worse - In order to justify an increase in your disability rating, you will need to compile medical evidence supporting your claim. The VA considers both records from private or public medical facilities or records from a VA or a military hospital that reflect treatment or hospitalization to be valid evidence that the veteran's condition has grown worse
Statements that support your claim - These statements should be from people like family members or friends who know about your claimed medical condition.
We Help Disabled Veterans Seek Higher Disability Ratings to Increase Their VA Benefits
Before you file for an increase in your disability rating, it is essential to know that your entire benefits claim will be reviewed. Consequently, it is entirely possible to get an unpleasant surprise when you discover that your request for an increase leads to a proposal to decrease a rating. Oftentimes, veterans are unfamiliar with the VA system or unable to deal with the VA bureaucracy. The VA uses complicated formulas and combined rating tables to decide the final rating. Thus, our specialists experienced in VA disability benefits can help you determine if you are likely to receive an increased rating and an increase in financial compensation. If your medical condition grows worse or has been incorrectly rated, we are prepared to fight for you to receive the disability rating you deserve.