Posted on 25th November, 2019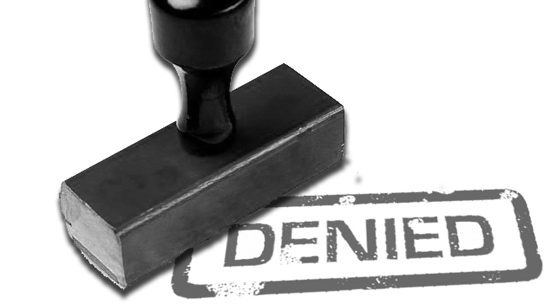 If you have applied for VA disability benefits and are faced with an unfavorable decision, do not panic; just because your claim was denied does not mean you are not eligible for disability benefits.
The Department of Veterans Affairs can make errors when evaluating a VA disability claim, simply by not applying the facts of your case correctly or misplacing documents from your file.
VA may provide one or multiple reasons for the denial. It is important for veterans to know the reasons their claims may have been denied.
Here are the most common reasons VA claims for disability benefits get often denied:
Missed deadlines
VA did not have proof of your illness or injury in service
VA says you don't have a diagnosis
VA states that your illness is not service-related
VA may agree with a disability, but finds that was pre-existing to your military service and not aggravated by your service
The veteran did not attend a C&P Exam
VA doesn't believe your doctor
If You Received a Denial Letter from the Department of Veterans Affairs, Don't Be Discouraged
Veterans harmed by asbestos exposure are now tied to several debilitating diseases, including cancer. Being diagnosed with an asbestos-related illness can be stressful, frightening and overwhelming.
While you may feel a great sense of frustration over being denied, even if you rightfully qualify for disability benefits, it is important to remember that the vast majority of claims will be denied at the initial level. However, claims denied by the VA can be appealed and specialized assistance is available. If your claim for disability benefits has been denied, you may want to learn what to do next:
File a Notice of Disagreement - to appeal, you can file a Notice of Disagreement at any time up to one year from the date of the decision
The Veterans Benefits Administration will send you their findings in a document called Statement of the Case
If you disagree with the Statement of the Case and decided to continue your appeal to the Board of Veterans' Appeals, you'll need to return a VA Form 9 within 60 days
You should consider getting new VA Disability Benefits evidence, especially if you believe your disability is more severe than the VA rated it. If you submit new evidence after you receive a Statement of the Case, you will need to write a Supplemental Statement of the case
The Board reviews you appeal and provides a decision on each issue in your appeal
If you disagree with the Board's decision, you can ask the Board in writing to vacate or reconsider its decision, or you can appeal to the Court of Appeals for Veterans Claims within 120 days of the Board's decision
Getting Our Help Can Greatly Increase Your Claim' Chances of Success
If you have filed your claim multiple times and still are not able to get a good rating or your claim was denied, reach out today for guidance from our team of compassionate, knowledgeable specialists. Our quality assistance can help you present your case as strongly as possible to improve your chances of collecting your disability benefits.
Want to learn more about appealing? We are here to help you fully understand and prepare for your appeal, as well as to ensure all appropriate paperwork is in order. Call just to get information and we will answer your questions at no cost to you.